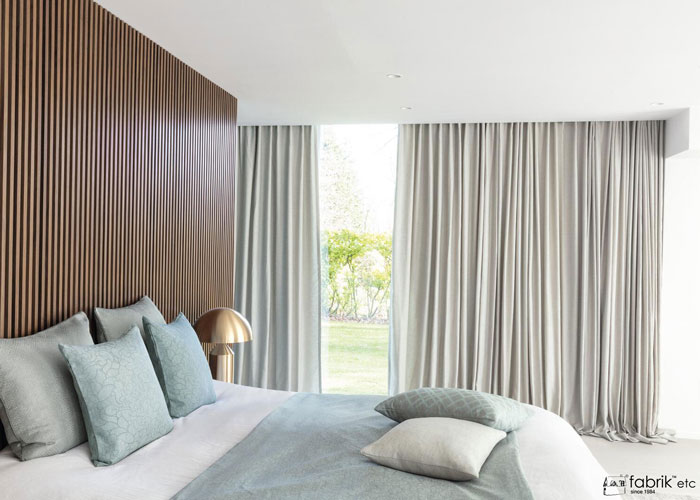 When it comes to decorating a room, there are two main options: curtains or blinds. There are a huge number of options but the deciding between the two is both a case of preference and practicality in Singapore. There is a growing desire to combine both curtains and blinds into the eventual choice of window fashions.
Curtains provide privacy and a block to light and heat in Singapore. Living Room Windows in Singapore are usually full height and curtains will probably be best as they will help to achieve a soft, warm and luxurious look. However curtains take up more space than blinds, making rooms feel smaller.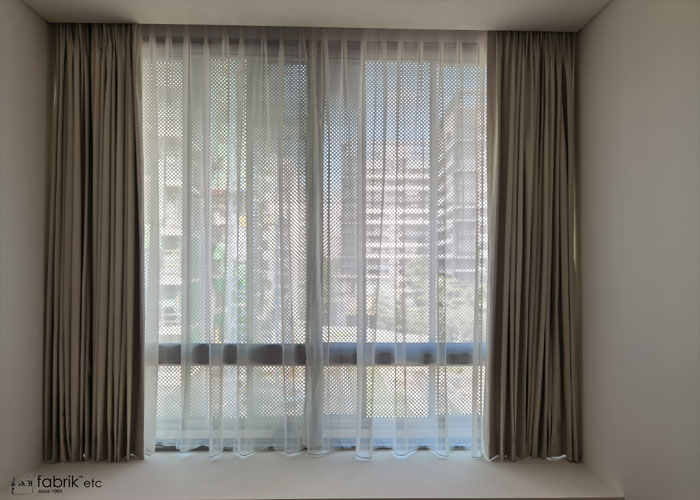 Wide range of designs to choose from
They come in a variety of designs, texture and colours, from sheer curtains to dimout curtains and blackout curtains. Fabrik Etc has a vast collection of Singapore curtains displayed at the showroom.
On the other hand when you want amount of light into a room and more space, blinds are probably better options as they can be gather away nicely when not being used. However, blinds fabrics are not available in a wide range of styles and designs. Moreover, blinds are difficult to clean as they cannot simply be removed and placed in the washing machine.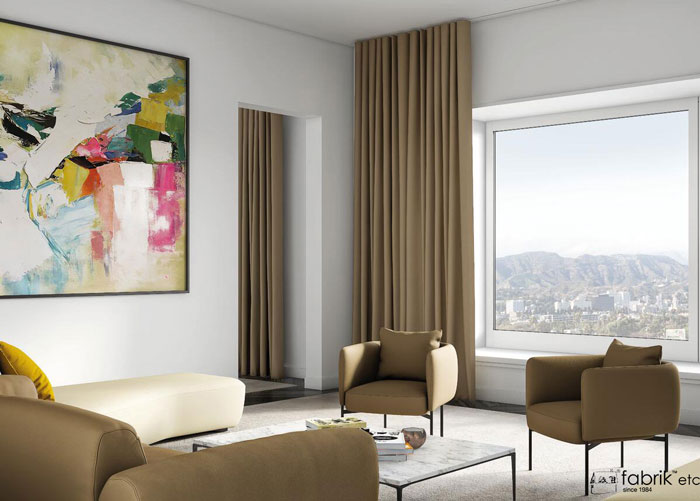 Did I forget to mention that is it possible to add a motor to your curtains to automate the opening or closing of the curtains for you? With motor or wifi controller from A-OK, AL Motor Specialist. With a touch of a button or with your voice, watch the curtains open and close by itself, this is the future of curtains today! With automation, you get to spent more time on other important matters, automation is also good when you are too tired or have no time to open or close your curtains.
Why use us a Curtains Singapore Supplier like us, you might ask. Custom made Singapore curtains can be designed to specifically decorate the windows or walls of your home or your office in Singapore.