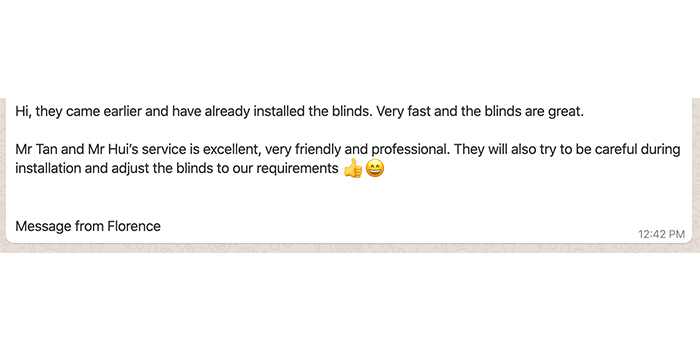 Hi, they (our in-house installers) and have already installed the blinds. Very fast and the blinds are great. Mr Tan and Mr Hui's service is excellent, very friendly and professional. They will also try to be careful during installation and adjust the blinds to our requirements.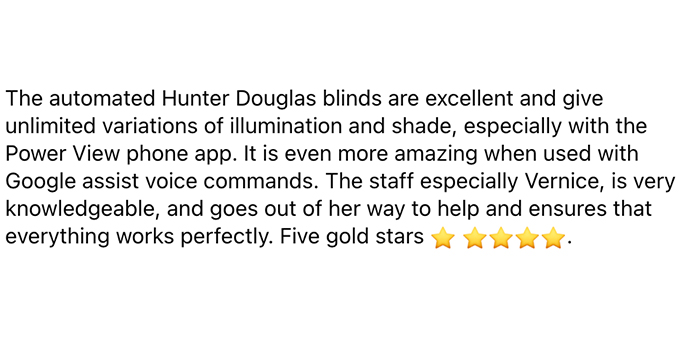 The automated Hunter Douglas blinds are excellent and give unlimited variations of illumination and shade, especially with the Power View phone app. It is even more amazing when used with Google assist voice commands. The staff especially Vernice, is very knowledgeable, and goes out of her way to help and ensures that everything works perfectly. Five gold stars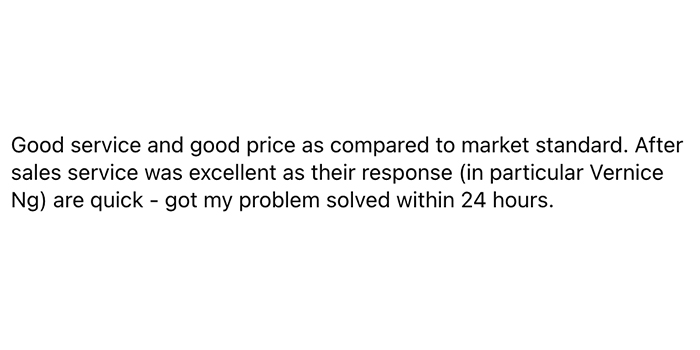 Good service and good price as compared to market standard. After sales service was excellent as their response (in particular Vernice Ng) are quick – got my problem solved within 24 hours.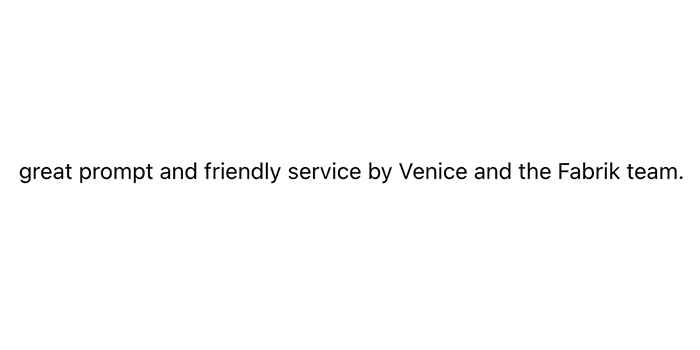 great prompt and friendly service by Venice and the Fabrik team.