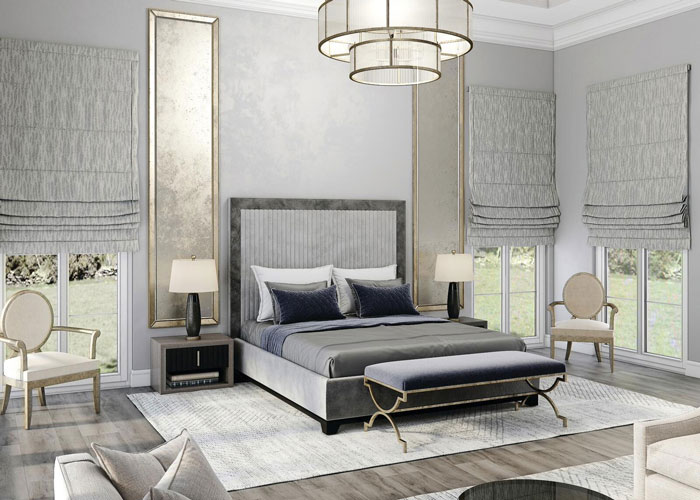 Roman Blinds – another preference to Home Décor
Very graceful roman blinds
You can get very creative with graceful roman blinds and they are the best option in window treatments nowadays. They are made up of various types of fabrics ranging from smooth velvets to cotton tapestries. Fabrik Etc has a vast collection of Singapore curtains, Singapore blinds and Singapore roman blinds. We offer wonderful privacy and you can choose from a selection of single shade roman blinds in funky prints, all under a one roof at our shop. Be it for your windows, sliding glass door, balconies, kitchen, bathroom or bedroom, these roman blinds can suit each type of decor.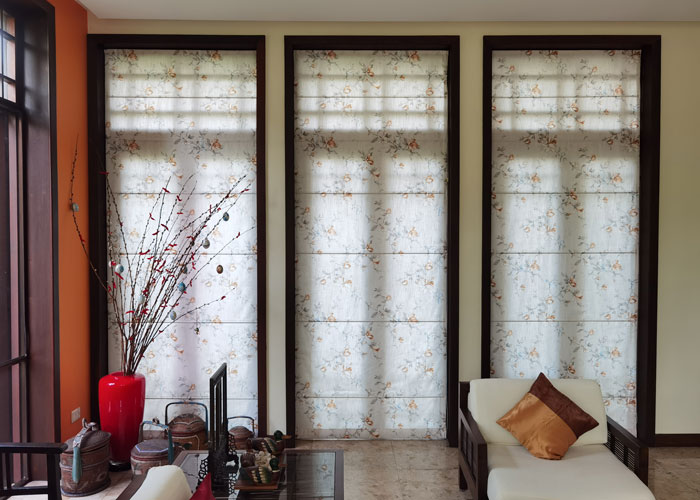 Fabrik Etc presents you with many options
At Fabrik Etc there is never a lack of choices for all of its products, and its curtains and blinds are a craze all over Singapore. Even foreign visitors don't forget to visit our outlet in Singapore. You can choose from roman shades in pastel shades like blue, violet, brown, red and many other colors. Our curtains design is available in different fabric types such as crushed fabric, lace fabric, and velvet roman blinds. There are so many variations in prints and styles of roman blinds at Fabrik Etc and you can choose from designer labels that are very well known names in soft home furnishing manufacturing.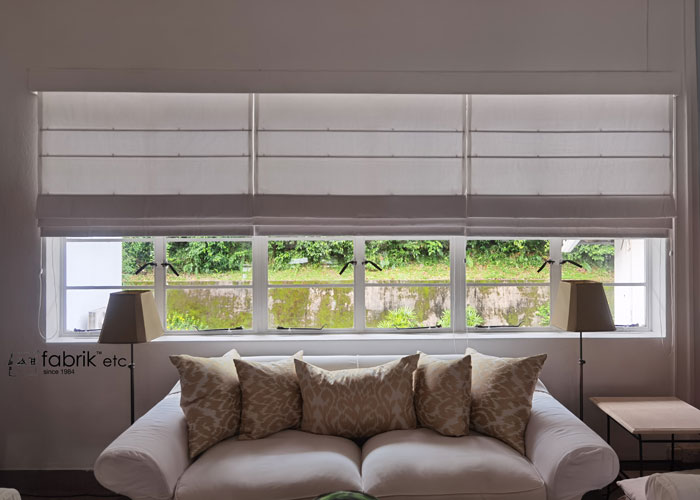 Best value for your money
We rates customer satisfaction as its highest ranking priority and it strives hard to reach the masses rather than having a select posh clientele. We handpick so many budget products from the best places and these products are so elegant and classy that you never would know that they aren't from a designer label. The credit for this goes to interior designers, customers and suppliers who help us to analyze the needs in window treatments and its affordability.
Check out the showroom in Singapore. We even offer home décor consultations.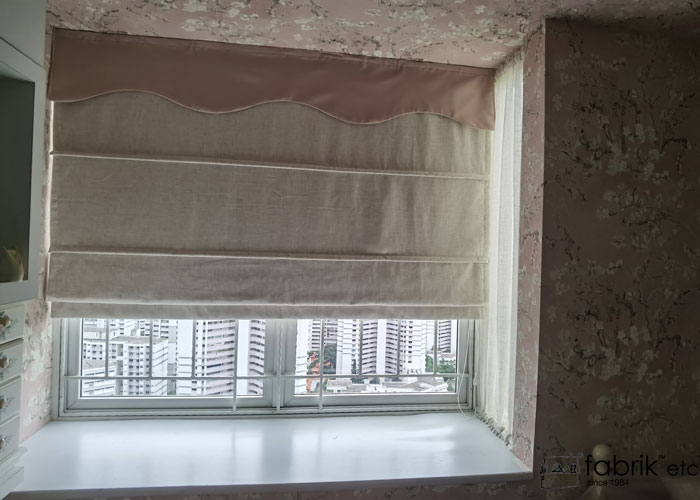 Get Customized Roman Blinds
Get your Roman blinds customized. You just need to give us the size and specifications for your windows and glass doors and we will get your roman blinds prepared to perfectly fit. Fabric is lesser for roman blinds option and you get to choose a higher end fabric to meet your budget. What's more, is that at Fabrik Etc you can also compliment it with fabulous and decorative curtains and blinds.