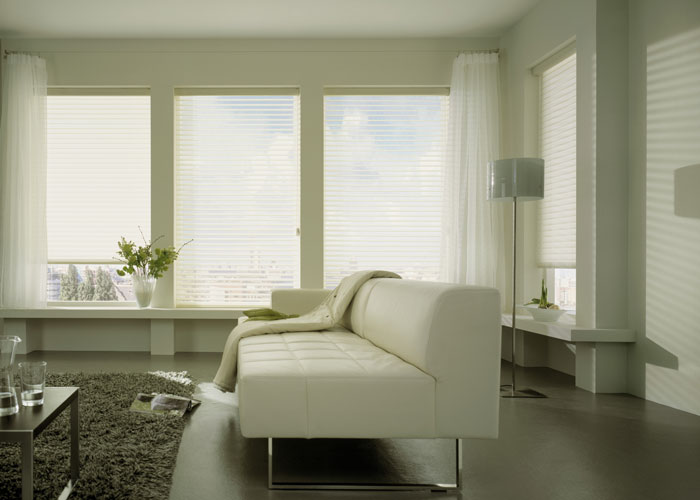 Silhouette Window Shadings
Silhouette Window Shadings feature the Signature S-Vane fabric panels, which are suspended between two sheer facing that, distil sunlight into a warm flow with exceptional elegance.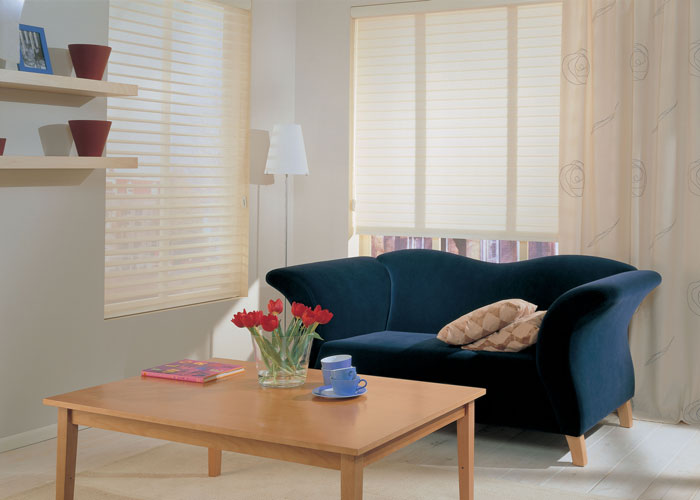 Controlled Privacy for Your Home
Combining softness, beauty and light diffusion of shades with functional fabric vanes for total light control and privacy. Silhouette Blinds come in different degrees of Opacities, giving you the desired control of privacy and lighting. The Silhouette Shades vanes are suspended between two sheer fabric facings in a wide selection of beautiful colours.
• Semi Sheer – Delivers moderate privacy with shadow-like outlines
• Translucent – Provides privacy while offering light diffusion
• Light Dimming – Offers increased privacy and light-blocking capabilities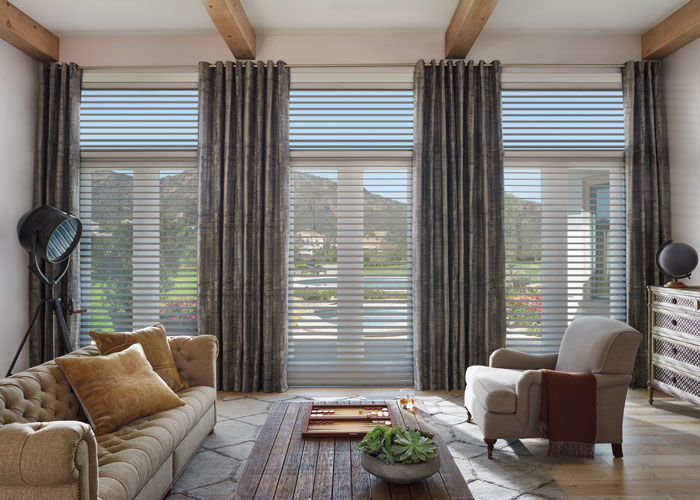 • Unique construction – soft fabric vanes are suspended between sheer fabric facings.
• Soft stylish function – vanes tilt for precise, variable light control and privacy.
• Daytime privacy – two sheer facings obscure the view into the home while still providing a soft, diffused view of the outside
• UV protection – up to 88%with open vanes, 99% with closed vanes, provides UV protection while maintaining a clear view-through.
• Uncompromised beauty – no cords run through the fabric to detract from its simple elegance.
• Superior hardware design – shading discreetly disappears into the sleek fabric-covered headrail when raised.
• Easy care and maintenance – soil free and anti-static fabric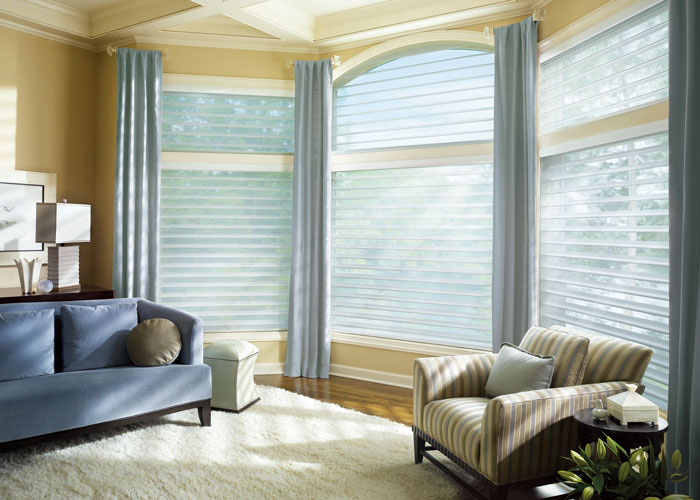 Operation Systems of Silhouette Blinds
• Easyrise
• UltraGlide
• LiteRise
• Top down Bottom up with TiltAnywhere
• PowerRise 2.1 with Platinum Technology
• EOS Motor "S" / "HDRF"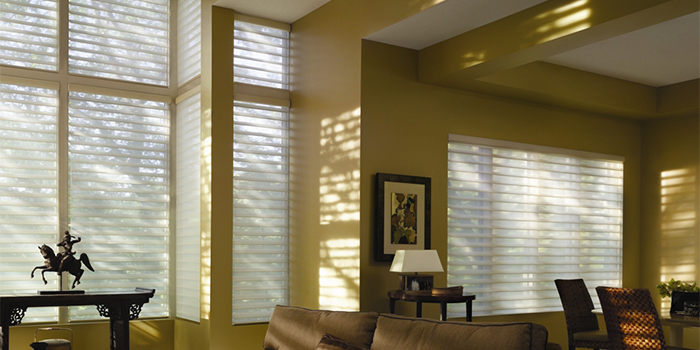 Just Right Amount of Sunlight
Protect your valuable furnishings from harmful Ultraviolet (UV) rays when shades are closed.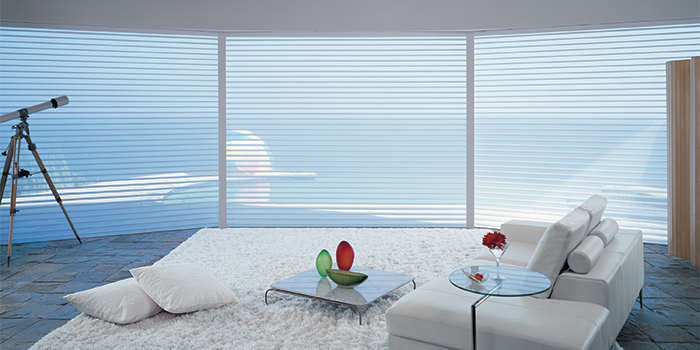 Silhouette Shades comes in 2, 3 and 4-inch vane size. Each vane size provides a different effect. As the vane size increases, the space between the vanes becomes wider, thus creating view through the fabric facings.