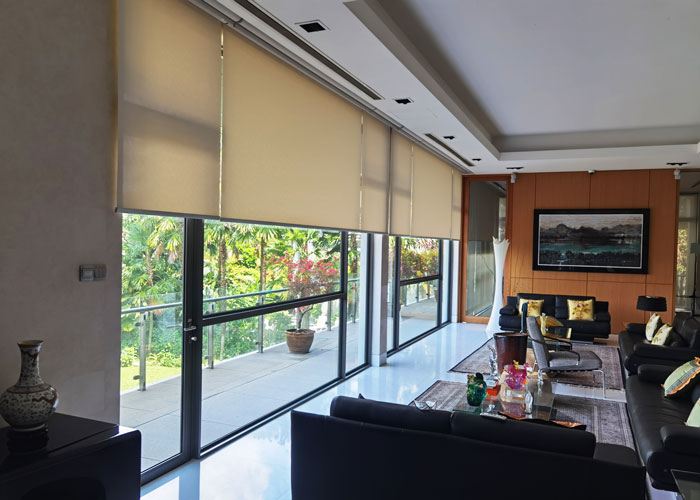 Innovative Roller Blinds From Fabrik Etc
What are roller blinds?
Roller blinds are very popular. Despite the fact they have been around for quite a time, they are still popular among households because they are so simple yet modern looking. You can keep them full length vertical or can roll them up. They are made up of stiff fabric, can be rolled up completely in a vertical direction and can also be shortened. Every households love these roller shades. They can be used anywhere and are perfect for Study, Balcony, Yard area and Bathrooms. The best part is that they don't cost you a fortune.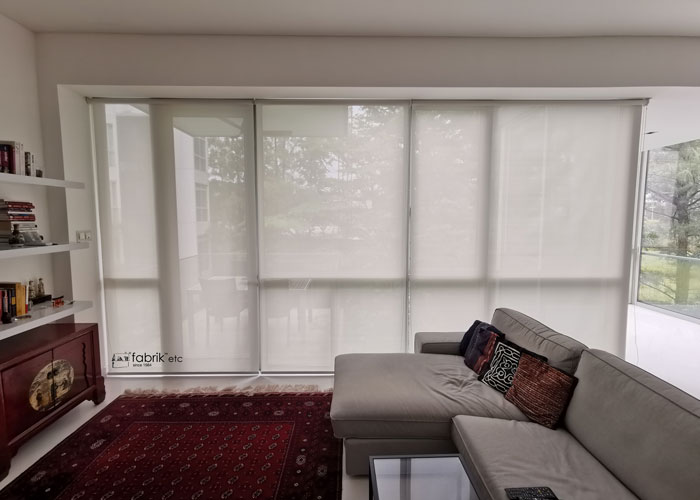 Roller blinds and shades instantly add oomph to your rooms
These designer shades are very easy to maintain and can fit any window or door size due to their flexibility. They add an earthy appeal to your house and with a very economical budget they can really spice up the interiors of any household. They can make small sized rooms look roomy and give awesome privacy control from 0% to a 100% depending upon how much they are rolled. To add even more beauty to your homes, you could print pretty pictures, paintings or wordings on these blinds. Your neighbors and friends are surely going to like it and your creativity too.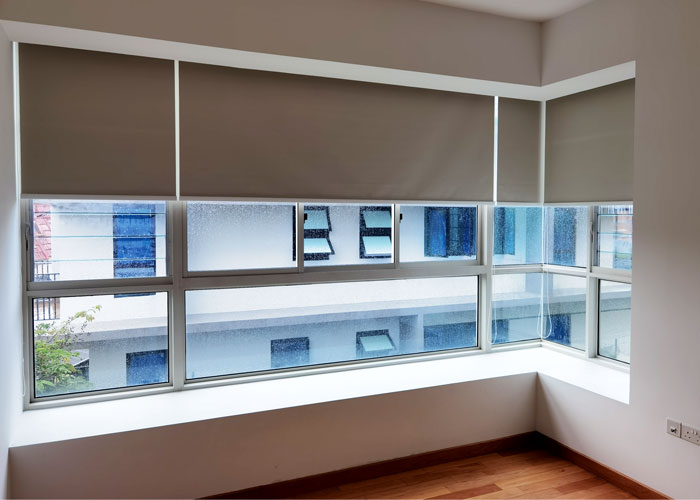 Can protect from harsh sunlight
These roller shades can also be used as sunscreen blinds. They can be used to provide shade in children's playrooms. Depending upon the fabric used they can provide up to 70% sunlight blocking and even more if they are made of dim out or blackout material. People that are allergic to UV rays or get sunburned easily will appreciate these sunshade blinds.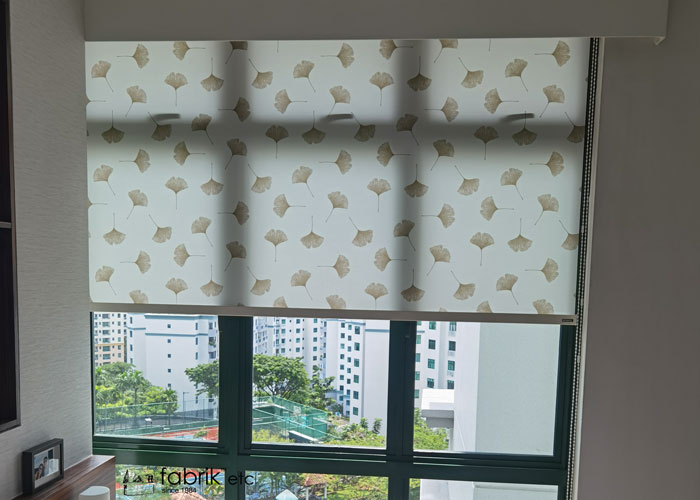 Fabrik Etc has the latest designs
Fabrik Etc has roller blinds to suit the aura of every room, be it a living room, bedroom or a home theatre room. These roller blinds are available in many subtle shades and fabrics, which suit various types of wall colorings. You can choose from transparent sunscreen blinds, semitransparent blinds and translucent blinds and even complete sun blocker blinds at Fabrik Etc. You can even request for double blinds and motorized roller blinds.
You can visit our Bukit Timah Plaza showroom directly for the best experience, as you can touch and feel the Designer Shades blinds and see a lot of other home décor products.
We provide excellent delivery and you can call us up for a free consultation too. Our service is awesome and customers are always completely satisfied with the end products.