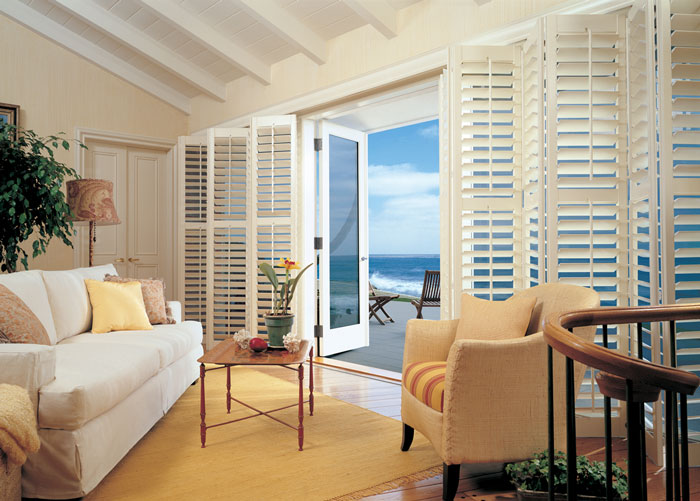 There are 2 types of Hunter Douglas Shutters Blinds available in this market.
Palm Beach Shutters Singapore
Palm Beach Polysatin Shutters are made from specially formulated Ultraviolet resistant polysatin compounds so they are guaranteed not to warp, fade, chip or peel or discolour, regardless of extreme heat or moisture conditions.The Duralux ™ Finish provides a look that is virtually indistinguishable from a finely painter shutter blinds Singapore.
Why use Hunter Douglas Palm Beach Shutters?
• Timeless
• Attractive look of Hunter Douglas Shutters
• Elegant classical look
• Durable
Stile and other support elements are reinforced with aluminium along their full length and resin blocks for added durability and stability.
• Easy and Low Maintenance
• No Sanding
• No Staining
• No Painting
• Cleaning with mild soap and water only.Do not use ammonia-based products
• Waterproof
• Flame retardant
• UV protection 99% when louvers are closed
These Shutters Blinds gives consistent uniform colour embedded throughout the polystain compound.It has excellent colourfast since these are extruded through the vinyl.If scratch, colour will remain true.
It is an excellent source of light control and an excellent insulator as it blocks hot and cold airflow.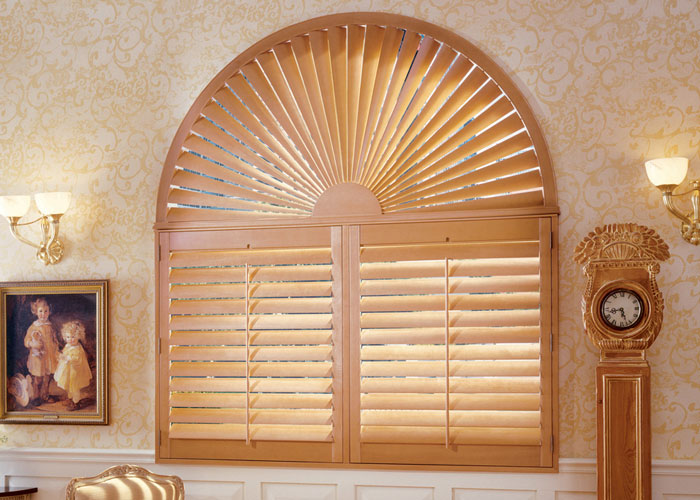 Heritance Hardwood Shutters Singapore
Hunter Douglas Heritance Hardwood Shutters are crafted from 100% hardwood construction for its warm, rich and 100% natural premium wood qualities.It has a versatile of 36 colours to choose from to fit a wide range of window and door openings including specialty shaped windows.All these add long-term value to any home.
These are also known as Hunter Douglas Plantation Shutters or Plantation Blinds.Its product properties are as follows:
• Superior Craftsmanship
Truemill ® dovetail construction for durability and long-term performance.
• Beautiful and Long lasting finish
Features innovative Integra ™ finishes exclusive to Hunter Douglas.
• Safe
No cords so children and pet stay safe
• Easy Care
Quick and easy cleaning with a soft, dry cloth or feather duster.
• Energy efficient
• Light Control
• Excellent Insulation