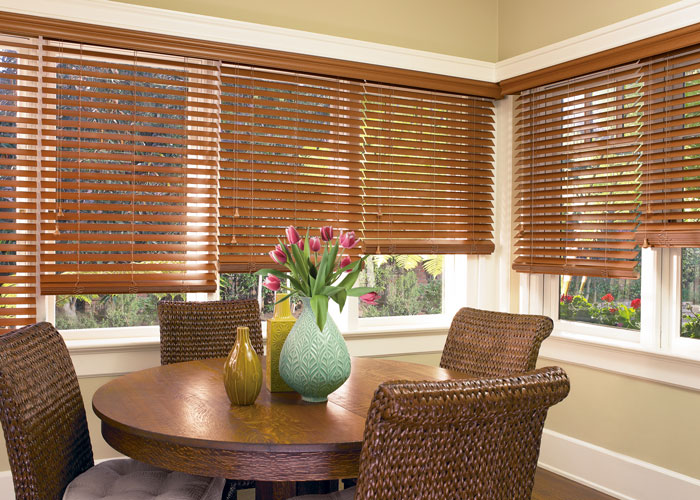 Wooden Blinds Singapore and Timber Blinds Singapore
Wooden blinds are the ultimate home beautification item. The addition of wood gives such a strong mix of earthiness and luxury that it becomes difficult to not notice in a household. Wooden blinds have a charm and bring grandeur to even a simple old wall with a window
Using the finest wood, slats of the timber venetian blinds is precision cut, smooth sanded, kiln dried to remove damaging moisture, treated and hand inspected for grain and colour uniformity. The natural beauty of Hunter Douglas timber blinds is the perfect way to add warmth and richness to any room.
Desirable Properties of Country Wood Blinds
Stability
Colour Uniformity
Light Weight
Durability
Energy Efficient
Wood is superior natural insulator, more than aluminum and in some cases even vinyl.
Wood brings natural warmth and charismatic beauty to all interiors.
Wood is the most environmentally beneficial material for use in window coverings.
Environmentally Friendly
Process of wood production is far more energy efficient than most other raw material, which translates to less pollution into the atmosphere.
It is the only renewable and recyclable resource used in the window covering industry aside from cotton.
Some of our popular brands for wooden blinds are Toso from Japan.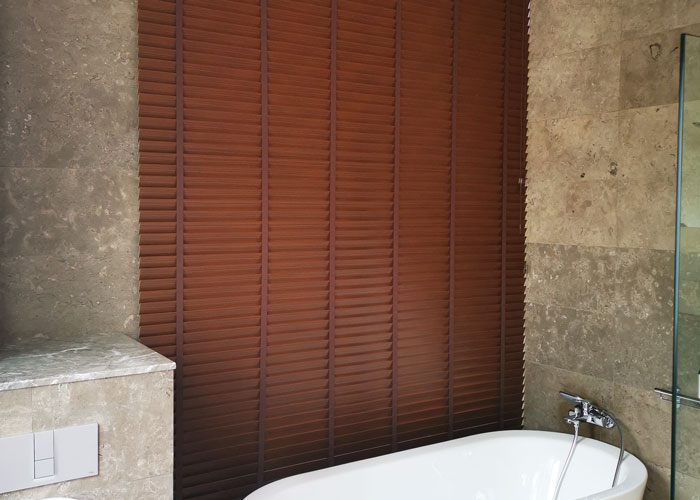 An alternative to Timber Blinds is composite PVC Blinds, which have slats with real wood grain appearance. They are inexpensive and are a good choice for homes and offices.
PVC Venetian Blinds are constructed with good quality plastic. These Faux Wood Blinds, Fernwood Blinds, Apex Blinds and Vietcis Blinds have painted slats that are resistant to water. Since they do not easily rot, they are also suitable for more moist and humid areas especially in Bathroom and Outdoor areas.
These PVC Blinds are offered in a wide variety of textures, patterns and colors.